Shaman + Avantasia in São Paulo at Free Pass Festival III
Posted on 03/01/2019 @ 4:54 am | 671 views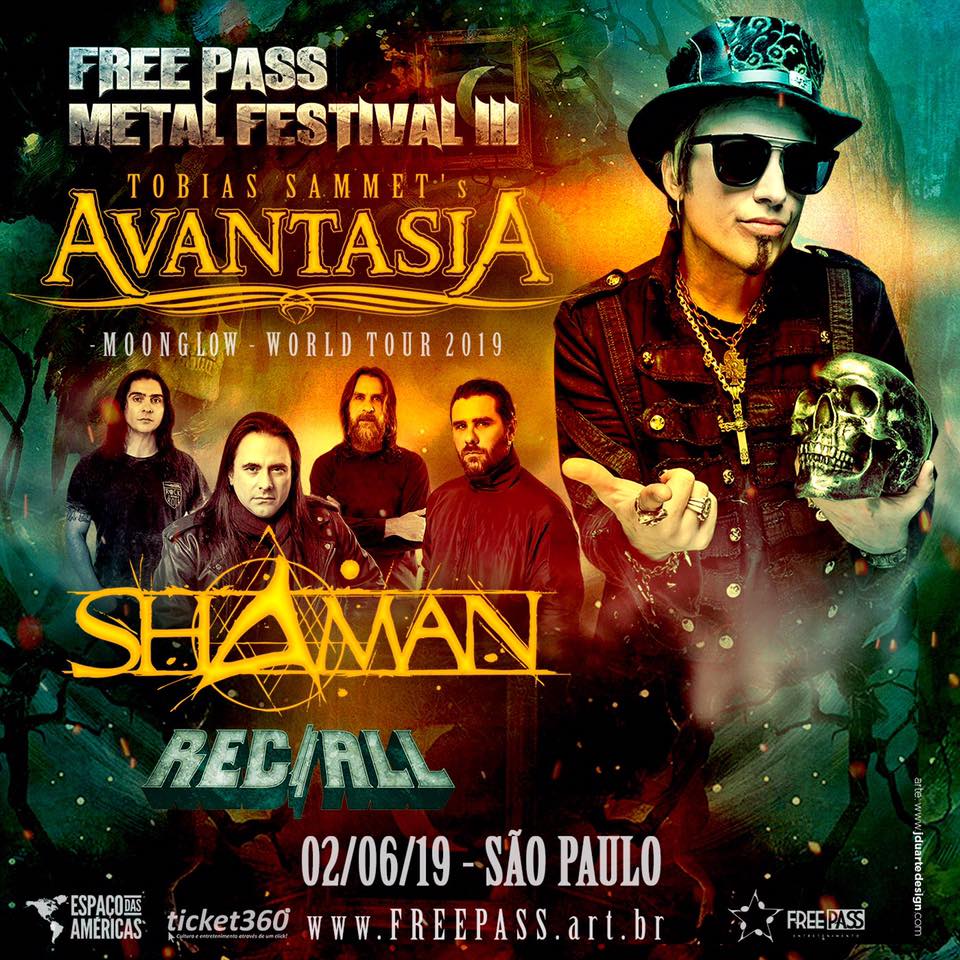 FREE PASS METAL FESTIVAL III – Revealed the complete line-up !!!
Avantasia will be the headliner of the Free Pass Metal Festival in its third edition.
As it is a Heavy Metal festival in Brazil, the band Shaman – who returned to the stages of last year – could not be left out.
The great novelty of the night will be the Rec / All band led by the talented Rod Rossi, an artist known for recording several themes of Anime drawings like Dragon Ball and Knights of the Zodiac. In addition to Rod himself, the band has Marcelo Barbosa (Angra), Felipe Andreoli (Angra) and Pedro Tinello (Almah).
And to close this party with a golden key, and only in the show of Brazil, Avantasia will have the special participation of Andre Matos to relive the times in which he starred with the band around the world.
For more information access: http://bit.ly/freepassmetalfestival
---